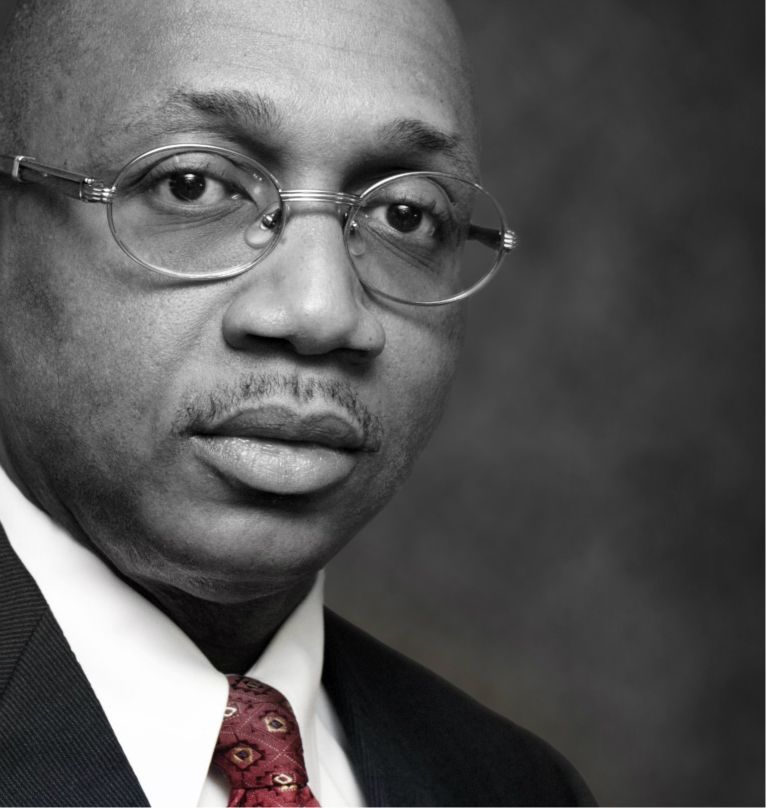 Build YOUR Empowerment Zone
Empowering People: Developing Small Businesses, Churches and Communities
Packaging and Placement for Financial Success
Protect Your Brand and Public Perception
Build Power Relationships to Facilitate Funding
Financial challenges, unscrupulous partners, grant writing, community awareness, and brand recognition are just a of the few serious hurdles facing community organizations, non-profits, and faith based groups wanting to positively impact the lives of others. Sustainability is necessary, and strategic business planning is essential for forward momentum and continued growth.  How can  organizations discover the power tools to guarantee their  success?
Respected attorney and leading public advocate, Michael McCray is the man with the answers.  Michael has worked hand in hand with the Clinton Administration to ? Michael has successfully secured funding anywhere from three to twenty million dollars for a variety of groups and organizations- while simultaneously developing ways to leverage that money to 15 times it's original value. Michael has negotiated strategic partnerships to facilitate sustainability within  multiple communities, and shed light on unscrupulous partners behavior, saving organizations millions of dollars. Michael McCray is "worth his weight in gold" for his invaluable insights and experience in propelling life-changing organizations to new echelons of success.  Michael McCray's Book, Race, Power and Politics, The Inside Story of Acorn is available nationwide.
 Availability:
   Conferences - Corporate Training - Plenary Sessions -
Keynotes - Workshops - Retreats
Speaking Topics:
Alternative Financial Strategies and Techniques—Non-Traditional Funding Options for Your Organization

Uncover the Hidden Capital You Were Never Aware of—Sourcing Financial Support

Access All of Your Organizational Capital for Success—Social, Political and Financial

Social, Political and Organizational Capital—a New Perspective on Financing Your Organization by Leveraging Current Assets

Protect yourself!  Safeguard Your Organization from the Unscrupulous Development Partner

Don't Get Ripped-off in the Development Game—The High Cost of Ignorance

Find Your Fire—Reignite the Passion and Purpose in People and Organizations

Packaging and Placement—Create Your High-Profile Brand and Capitalize on Your Asset

Guarantee Organizational Success—Michael McCray's Blueprint for Building Social and Political Relationships
Endorsements:
"Michael McCray deconstructs ACORN shenanigans from the LEFT in this groundbreaking memoir. His provocative exposé reveals an intriguing story of hypocrisy and deceit within a [Non-Profit] organization which is strong on substance and passion."
—The Honorable J.C. Watts, Retired, United States House of Representatives
"You've got to go through the gory to get to the glory."
 Michael McCray's presentation and personal testimony on the impact of whistleblowing in the federal sector was very thought provoking and engaging. I realized as educators we have been guilty of sharing the "glory" side but not the "gory" side of whistleblowing. We rarely think of the great sacrifices on whistleblowers and their families as a result of them speaking out about injustices. His personal story on the betrayal you experienced for upholding the values of accountability and ethical conduct was enlightening.
 —Gloria J. Billingsley, Ph.D., Associate Professor & MPPA Program Director,
Department of Public Policy and Administration, Jackson State University
BOOK MICHAEL McCRAY To SPEAK
 For more information about booking Michael McCray to speak at your
College or University [Click Here]
Community Based or Non-profit Organization [Click Here]
Small Business or Major Corporation [Click Here]